Blaster Bunny Chronicles
The new adventure of Blaster Bunny!!!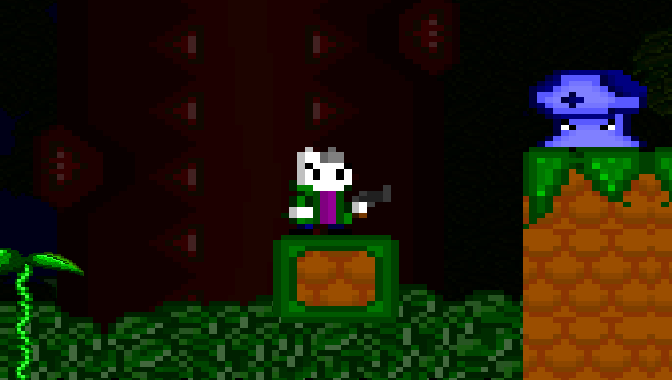 In the last game "Blaster Bunny +", the peace of the world has been restored. But in this adventure, four new enemies approach with the mission of destroy the Blaster Galaxy.
In this sequel, your new objective is try to defeat them, through a haunted castle with falling walls, a gigant space ship with star skulls, a abandoned construction in a snowy mountain, a sewers full of strange viruses, and more!
Who are these bunnies? What are his objectives? They work for someone? Why the carrot continue been so delicious? Answer those questions in Blaster Bunny Chronicles!

With a game system different from the previous game, which consisted of playing many runs to get different finals, this is more similar to old and nostalgic platform games of the NES and SNES. A simple platformer shooter.

Features:
12 Levels
12 Bosses
6 Weapons
2 Endings
And more secrets!!!

The game is still under development, so more things could be added in the future!